Why work with a Buffini Referral Network agent?
When searching for exceptional service, there's a sense of reassurance when you receive a recommendation from someone you know and trust. As a real estate agent who primarily operates through referrals, I understand the paramount significance of trust, particularly when it involves the most significant financial decision you'll ever make - buying or selling a house.
This is precisely why I am proud to be a member of the Buffini Referral Network, an exclusive community for dedicated real estate professionals who prioritize delivering value to their clients throughout the entire buying or selling process. This influential network of agents successfully closes 1 out of every 8 homes in North America. Having the assurance that you'll be working with an agent who upholds the same exceptional service standards you've come to expect from me brings a sense of peace and confidence as you navigate the search for a home in an unfamiliar community.
Buffini Referral Network agents exemplify the highest level of professionalism, and our clients hold a special place in our hearts. As trusted advisors, we are committed to guiding our clients through every step of the real estate transaction, providing expert advice and support. Even after the sale is complete, we continue to be a reliable resource for our clients, offering recommendations for reputable trade or service providers. Our dedication extends far beyond the transaction itself, ensuring that our clients receive ongoing support and access to trusted professionals within our network.

Moving can indeed be a stressful process, and I understand the importance of making the transition as smooth as possible. Allow me to alleviate some of that burden by connecting you with a local expert. I can personally refer you to a real estate professional who shares my commitment to providing exceptional service. Whether it's you, a friend, or a family member considering a move outside the area, simply reach out to me, and I will take care of the rest. Your satisfaction and peace of mind are my top priorities, and I am here to ensure that you receive the same level of care and support throughout your real estate journey.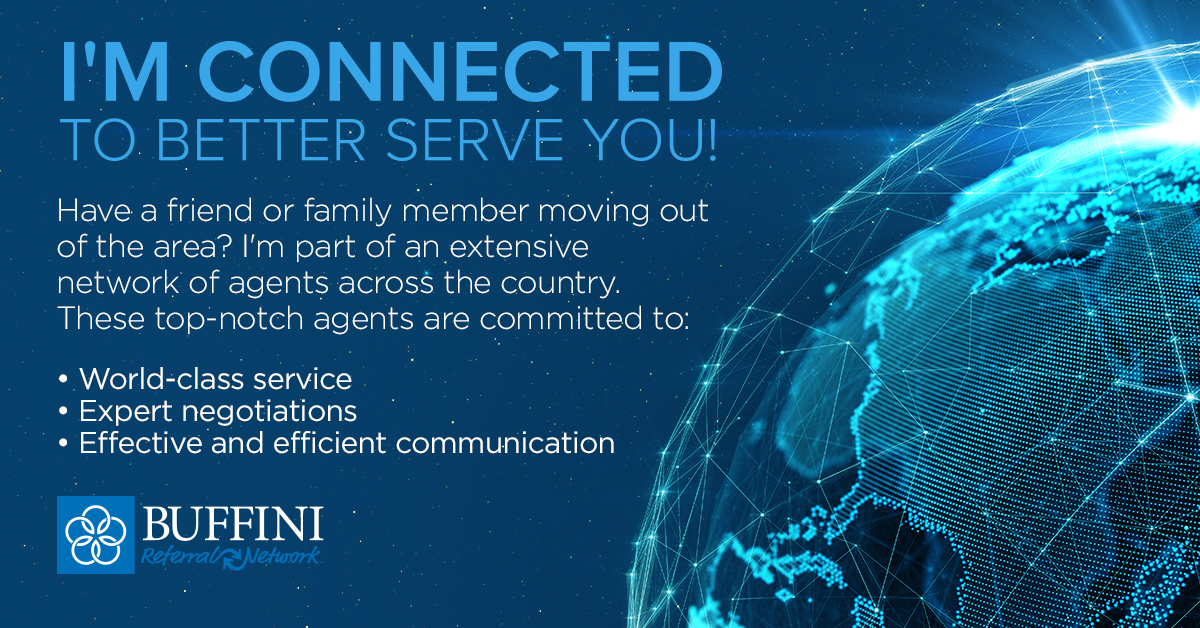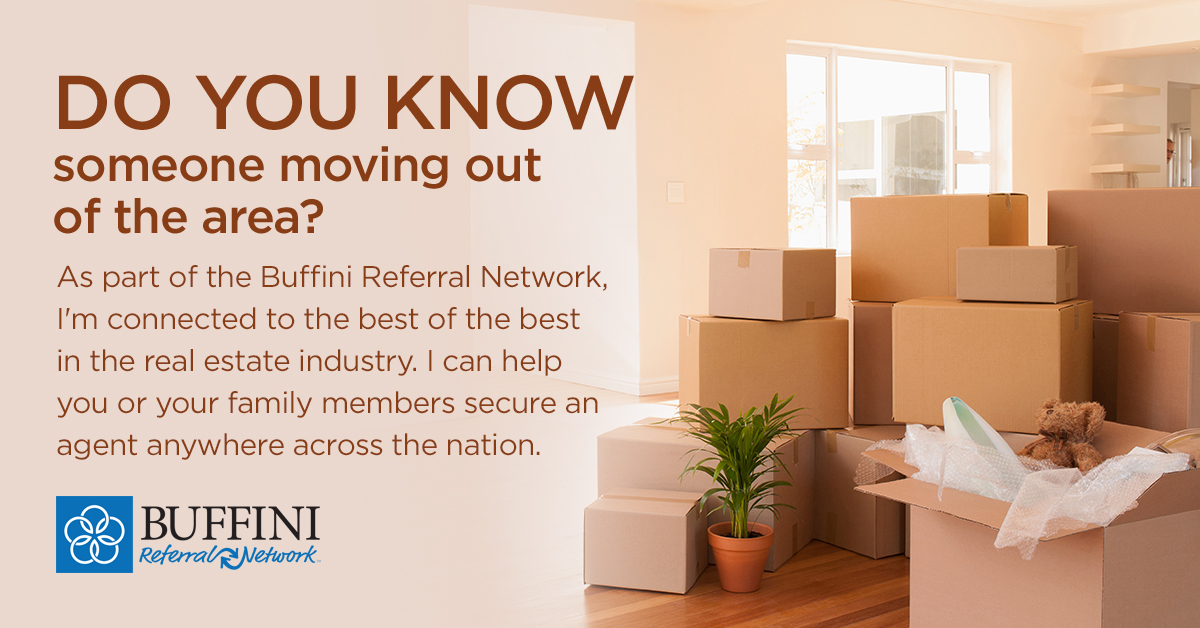 © 2023 Buffini & Company. All Rights Reserved. Used by Permission.